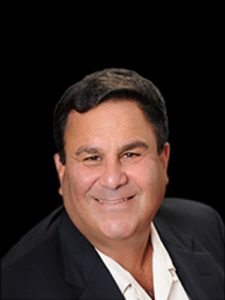 Robert Attyah has been a California Real Estate Broker since 1982. He has owned and sold property throughout 7 states including California , Oregon, Texas, Oklahoma,Tennessee, Alabama and Mississippi. He has been involved in all aspects of real estate including Residential, Commercial, Industrial, Property Development and Property Management. Robert has teamed up with Nationwide Real Estate Executives and created The Côtier Properties Group to lend his knowledge and expertise in the spread and development of the California Costal Lifestyle.
Robert was born in Santa Monica, CA and grew up in Claremont where he graduated from Webb School of California. He attended Occidental College for two years then graduated from USC in 1979. Robert moved to Newport Beach in the early 1970's. He first lived on the Newport Beach Peninsula, and has seen Newport change from a summer vacation destination to a year round place to live, with all this world famous city has to offer. He raised his family in Newport Hills (The Port Streets) and after he and Wife Dianne of 30 years became empty nesters they moved to Newport Coast where they currently reside.
Upon graduation Robert worked in industrial real estate before embarking on a profession of real estate development, property development and real estate brokerage. His career spanned over 7 states but now is focused on Southern California with his Broker, Nationwide Real Estate Executives and his Group Côtier Properties helping clients to enjoy all this coastal community has to offer.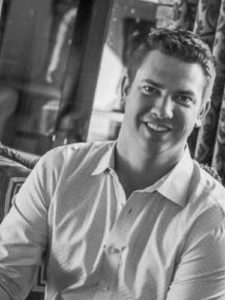 Greg Parker brings into light our branding and technology side of our business. Greg is the President and founder of Intagent®, a global real estate technology company he established over 15 years ago. Along with his expertise in digital marketing, branding, and information technology; Greg helps maintin our company identity and strategy throughout the region as we continue to grow our business.
Greg was born in Ann Arbor, Michigan and attended the University of Wisconsin where he majored in Economics and Computer Science. He has been a stock broker for over four years before he switched to his passion of information technology and a lasting career ever since. Along with his main company Intagent®, Greg has many established businesses under his belt including: Online VA Team – a virtual assistant business, Doctastic – a medical specialist branding portal, ListingSearch – a Multiple Listing Service throughout the country of the Philippines, and Ringst – a Technology based Telco Company. He now resides in Newport Coast, California.
Team Côtier Properties and Nationwide Real Estate Executives are committed to serve our customers in all their Real Estate needs using our state of the art real estate technology, experience, and premier customer service. We are here to offer you premier service without attitude. Please contact us at any time! We look forward to helping you with any of your real estate questions or needs.